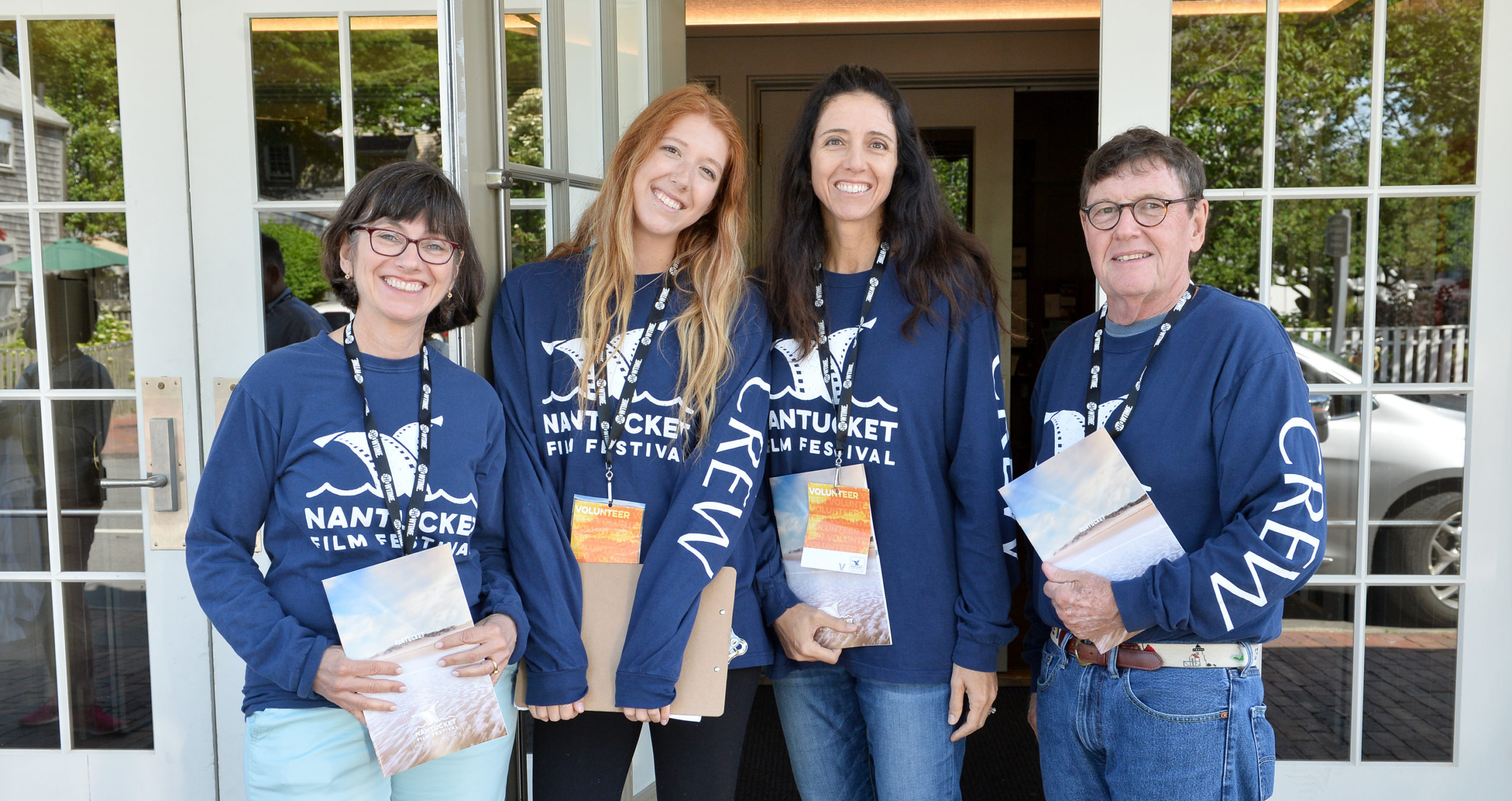 Check back in for future volunteer opportunities!
Volunteering for the Nantucket Film Festival offers a great opportunity to get involved with a vibrant event, meet new people, and see films for free. If you are a film lover, interested in learning more about what it takes to put on the festival, or just want to lend a hand, then we want you!
Along with lasting memories, you will receive an exclusive NFF volunteer shirt and 1 voucher for a general film screening for every shift worked.
PLEASE NOTE: We do not provide travel to or accommodations on the island.